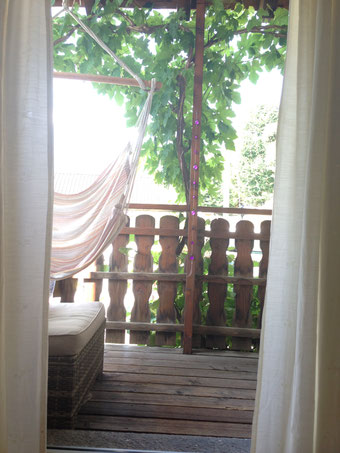 JOIN MAHASHAKTIYOGA FOR A PERFECT YOGA RETREAT EXPERIENCE JUST FOR YOU. YOU WILL BE ABLE TO RELAX AND UNWIND FROM DAILY LIFE WHILE ENJOYING THE PICTURESQUE LOCATION IN THE MIDDLE OF NATURE. YOUR STAY IS IN ONE OF THE MOST BEAUTIFUL VALLEYS OF TICINO. YOU WILL BE SERVED HEALTHY VEGETARIAN MEALS WITH LOCAL INGREDIENTS. IF YOU ARE READY TO RELAX AND BRING HARMONY TO YOUR MIND, BODY, AND SPIRIT, THEN THIS YOGA HOLIDAY IS FOR YOU.
---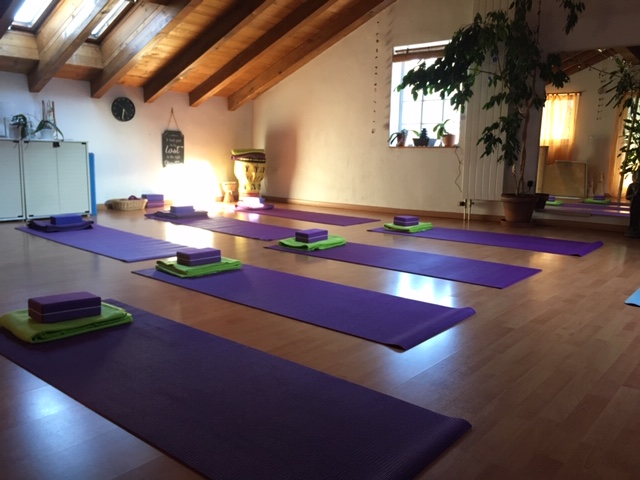 Morning and evening lessons are part of the daily schedule. 
Hatha, Vinyasa & Yin Yoga
Chakra Meditation,
Pranayama, Mantra Chant
& more
Lessons with variations; for beginners, intermediate and advanced
---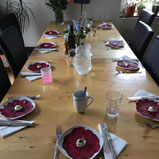 2 healthy vegetarian meals are included every day (breakfast/brunch & dinner)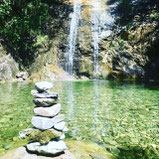 only 15 minutes walk to the secret place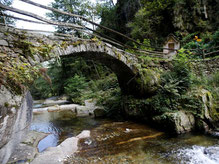 picturesque places to visit walking around next to you.
---
SINGLE  ROOM
or
2 BED ROOM
shared
---
Rooms & Dormitory:
can be mixed gender
shared toilet & shower
hair dryer available
yoga material will be provided
towels will not be provided 
terrace & balcony chill out space 
outside shower
outside whirlpool
Dormitory:
bring your own sleepy bag or ask for the bedding 
sleeping mattresses are provided
storage space for your privat stuff
20 -30 minutes before the lessons starts the room has to be free
---
---
If you need more private space please book your accommodation on your own and book only the yoga program including the meals.
Here you can find other possibilities for your stay:
Place: Calezzo/Intragna
or ask us for help!
If you are not sure if your chosen place will be next to the yoga place please contact us. We are glad to help.
---
Trapeze Yoga and the Makrame Workshop can be booked also for external groups, friends or family.
Send us an inquiry!
 Trapeze Yoga 
Book a lesson!
It is fun! You will love it
60  minutes
group size 4-6 persons
Makrame Workshop
with Concita
1-2 hours
 group size 4 - 8 persons
Are you interested contact us!
During the retreats it is possibile to book a Massage.
Just let us know before your arrival.
---
Places are reachable by foot or by car in  more less 15 - 30 minutes!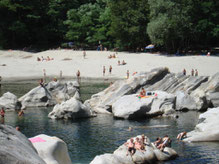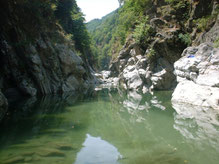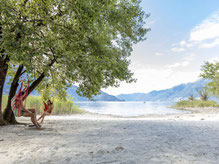 ---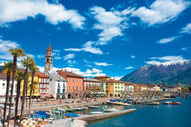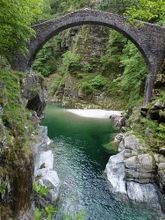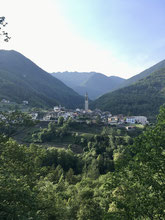 ---
 8:30 - 8:50      10 - 15 min. silent morning walk (silent required until breakfast time)
 9:00 - 10:30   Pranayama, Chakra Meditation, Hatha, Vinyasa or Trapez Yoga, Mantra Chant
10:30 - 11:30  Breakfast/Brunch
18:00 - 19:15  Yin Yoga, Mantra Chant
19:30 - 21:00  Dinner
22:30              Silent time
Depending on the participant, the retreats take place in italian, german or english.
If the participants speak different languages, the retreat will be held in english unless the language is specified.
Arrival day:
Check in from 16:00 
The program starts at 18:00
Departure day:
 9:00 - 10:30 yoga class
10:30 breakfast
Check out until 12:30
---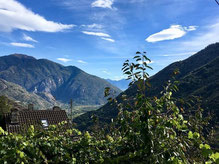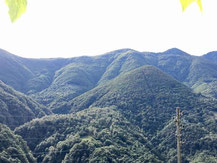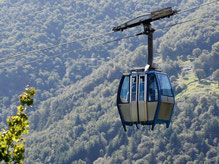 Calezzo is located on the mountain of the Centovalli valley and it is reachable by car!
With public transports by train or by Postbus to Intragna!
From Intragna with the cable car to Costa (Pila-Costa) and a walk of 15 min.
ATTENTION: In 2022 the cable car will be renovated and unfortunately cannot be used!
On request we can pick you up at the train station, CHF 5.00/person.
From Intragna train station by foot to the yogaplace circa 35 - 40 minutes.
---
Sign in your e-mail address and you will be informed about new developments and  Mahashaktiyoga events