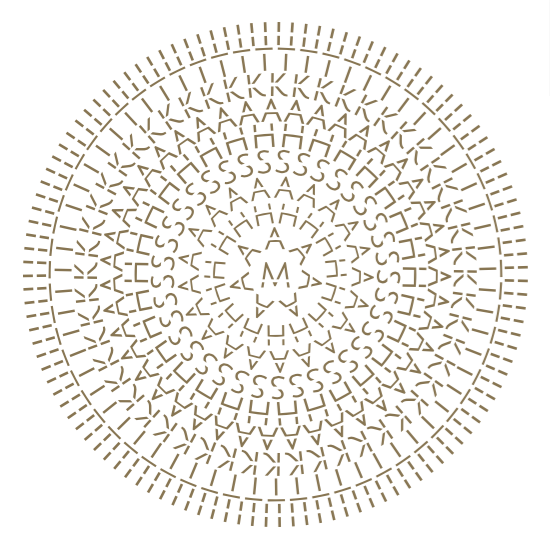 IS ONE OF THE MOST POPULAR YOGA RETREATS OFFERED IN SWITZERLAND
JOIN MAHASHAKTIYOGA FOR A PERFECT YOGA RETREAT EXPERIENCE JUST FOR YOU. YOU WILL BE ABLE TO RELAX AND UNWIND FROM DAILY LIFE WHILE ENJOYING THE PICTURESQUE LOCATION IN THE MIDDLE OF NATURE. THE RETREAT CENTER IS FOUND ON ONE OF THE MOST BEAUTIFUL VALLEYS OF TICINO. YOU WILL BE SERVED HEALTHY VEGETARIAN MEALS WITH INGREDIENTS SOURCED FROM THE LOCAL GARDEN. IF YOU ARE READY TO RELAX AND BRING HARMONY TO YOUR MIND, BODY, AND SPIRIT, THEN THIS YOGA HOLIDAY IS FOR YOU.
YOGA
Morning and evening lessons on the outside yogadeck are part of the daily schedule. 
Lessons with variations; for beginners, intermediate and advanced
HANDPAN 
 2 hours workshop  sFr. 40.-- / pers.
Handpan will be provided.
Suitable also for beginners!
3 healthy vegetarian meals are included every day.
Most of it comes directly from our own garden.
Relax in the Sauna or ask for a deeply relaxing massage. 
Massage:
60 min.  sFr.  60.--
90 min.  sFr.  90.-- 
Enjoy the hot tub under the  starry sky. 
DORM
The dormitory tend is very popular because of its bright windows and the pool which is situated just outside its entrance. 
4 days  sFr.     630.-- / pers.
8 days  sFr. 1'080.--/ pers.
---
3 0R 4 BEDS
In a round tend (Jurte). Perfect for friends who want stay together!
Ask for the group price!
TWIN
The double room under the roof has its own entrance.
4 days  sFr. 1'350.-- / room
8 days  sFr. 2'340.-- / room
SINGLE
The single room has an open fire place, an own entrance and a little balcony. 
4 days  sFr.    720.-- / pers.
8 days sFr. 1'260.-- / pers.
* dorms are mixed-gender
* all accommodation are with shared inside and outside showers and toilets 
* towels will not be provided
* WiFi is not available (only with personal hotspot)
* advanced booking is recommended 
 7:00 -   7:30   Silent wake-up (until 9:30)
 7:45 -   8:15   Sunrise (Meditation, Pranayama, Mantra Chant)
 8:15 -   9:30   Morning Yoga (Hatha/Vinyasa flow)
 9:45 - 10:45   Breakfast
10:45 - 13:00  Free time
13:00 - 14:00  Dharma talk/open discussion (optional)
14:00 - 15:00  Light lunch
15:00 - 17:00  Free time
17:00 - 18:30  Evening Yoga (Yinyoga, Mantra Chant)
19:00 - 20:00  Dinner
20:00 - 21:30  Evening program (Sauna, Hot tub, Fire circle, ecc.)
22:30              Silent time
THE PRICES INCLUDE:
° accommodation
° three healthy vegetarian meals a day
° experience a spiritual way of life 
° connection with nature and relaxing at the pool
° a true opportunity to heal, expand and develop yourself
We require a sFr. 100.-- non-refundable deposit in order to secure your booking.
The rest of your bill has to be paid 10 days before the retreat starts.
The payment is non-refundable even if you decide to shorten your stay, unless there is a case of severe emergency.
CHECK-IN / CHECK-OUT
° Arrival day:
   Check in until 16:00 
   the program starts at 17:00
° Thursday or Tuesday (only for the 8 days):
   8:00 breakfast  
   9:00 morning silent walk to a beautiful waterfall with possibility to swim
   14:00 back for lunch (optional)
° Wendnesday (only for the 8 days):
   afternoon is a rest day (visit the city, go to the beach or other activities)
  19:00 back for dinner (optional)
° Departure day:
   8:00 - 9:30 yoga class
  10:00 breakfast
  Check-out until 14:00
Vosa is located on the westside of the Onsernone valley.
It ist reachable by train to Locarno or Intragna and then by bus (Onsernone) in direction to Spruga until the bus stop at the cable car (funivia) of Cresmino.
Take the cable car to Vosa.
From Vosa you take a 15 minutes walk until you reach Vosa di Dentro.
---
Sign in your e-mail address and you will be informed about new developments and  Mahashaktiyoga events